07.07.2022
UREDNIŠTVO
Avtor članka
You surely already know that the Vuch brand offers original handbags, wallets and other fashion accessories. In today's article, we bring you some tips on how to elegantly combine a handbag with a wallet and additional fashion accessories. So come fine-tune your outfits to perfection with Vuch.
Perfect harmony with the handbag
While we believe that there's no need to stick to the conventions and preconceptions of the fashion world, we'd like to give you a few tips on how to match your handbag with your wallet to polish the overall look to perfection. The simplest recommendation for pairing a handbag with a wallet is to stick to the same colours or similar hues. This is exactly what the Glora handbag and the Florence wallet do, and as a set, they go great together, wouldn't you say? How about a black combo in the form of the Graceful Gabi handbag and the Folly wallet? You'll never go wrong with this sleek combination. We can also recommend the duo of the Carrie handbag and Pentti wallet. You'll love their combination of grey and black! And how about the delicate combination of the small Wade handbag with the soft pink Kiera wallet? This ensemble is the perfect complement to your subtle outfits, like a white romantic dress or jeans and a black T-shirt. This girly combination is a delicacy in itself.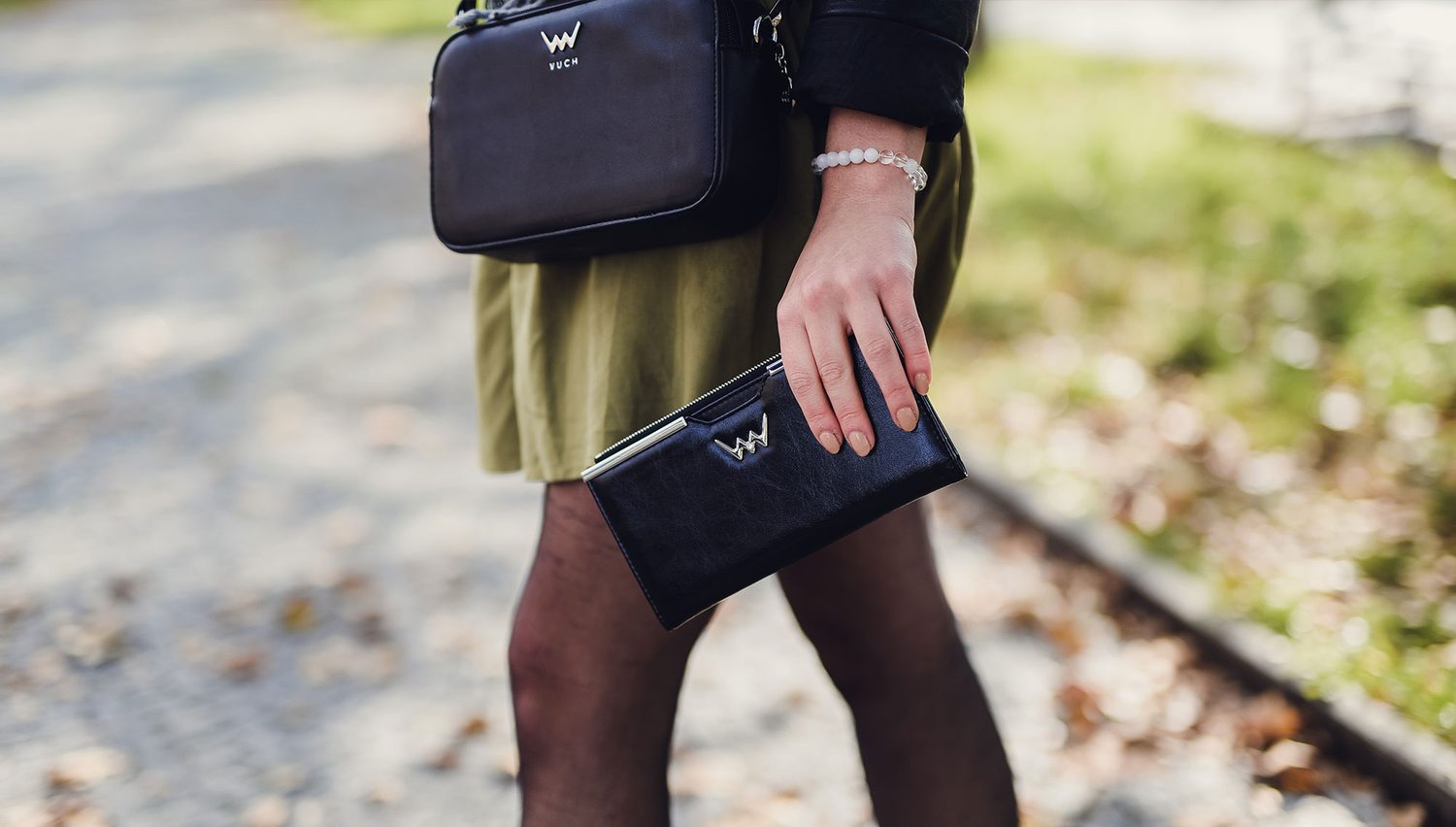 Colours, colours and more colours
However, if you reach for colourful combinations, it's definitely not a mistake. For example, red and gold or black and yellow are perfect together. The pairing of the Shiny Silvia handbag and the Judy Jasmine wallet is proof of that. And how to combine different patterns? You definitely can't go wrong with a handbag and a wallet that match the pattern line.
And since Vuch is defined by polka dots, go for a polka dot handbag and wallet. For example, we can recommend the Lyra handbag and the Halinna wallet. You simply want these grey beauties in your home. If you're one of those people who don't want to have the exact same handbag and wallet pattern, but still want to achieve the best possible match, choose a handbag and wallet from the same brand. At Vuch, you can choose from a wide range of handbags and wallets to suit your needs. Big, small, subtle or crazy colourful? You'll find it all here. And more!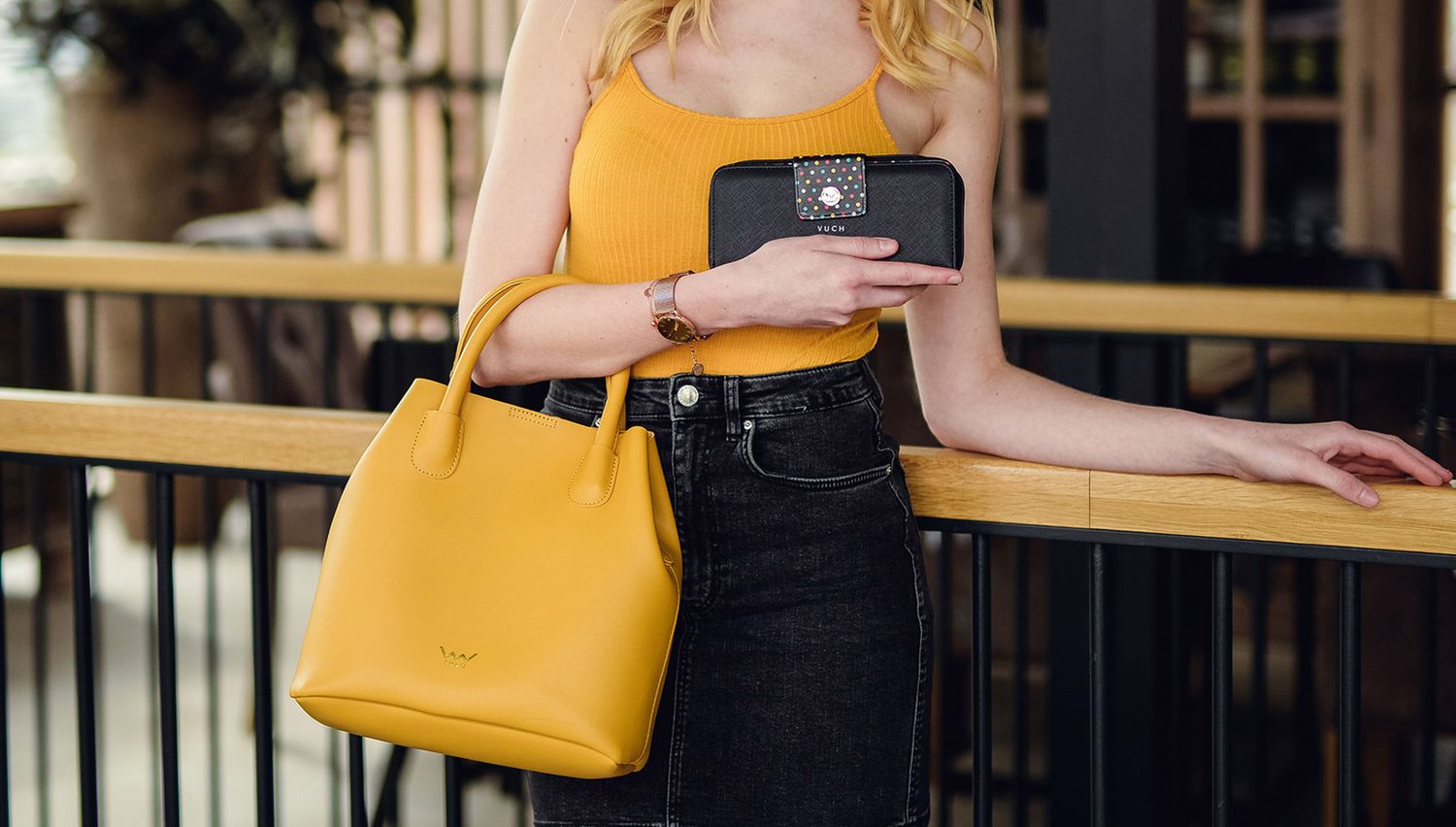 Opposites attract
Another way to match your handbag to your wallet is to bet on opposites. We all know the saying that opposites attract. And we have to agree. But it's worth remembering that it's a distinctive combination, so it's important to keep a sense of flair and taste so that the final impression doesn't look cheap and overdone. Try the immortal combination of black and white or grey. You'll always score with that. The Cylie leather handbag and the Magnus wallet, for example, ride this contrasting wave.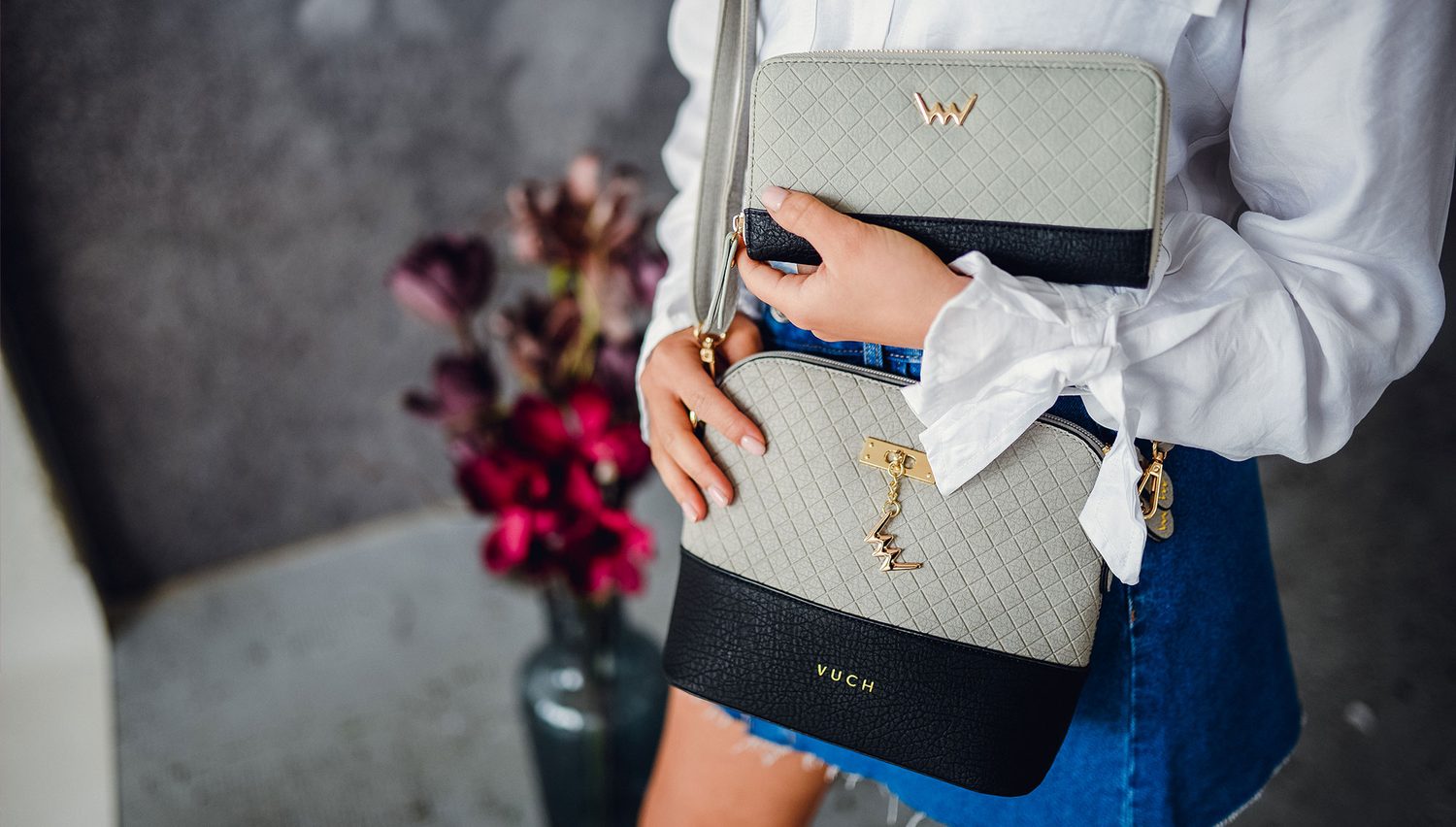 Match it with the rest of the outfit
If you choose a handbag and a wallet in the same colour, why not use this uniformity for other accessories? You can also match your black handbag and wallet with a black watch. But the rest of the outfit is better to be balanced with light pieces, such as a white dress or a beige jacket. You can also match the handbag and wallet with the colour of your nail polish. We offer these here at Vuch too! If you're on a pink vibe, choose Shell Pink nail polish. And if you look at the world through rose-tinted lens, check out the Seila glasses.
Of course, you can also match your fashion accessories with your clothes. Here you can choose from dresses, skirts and T-shirts. At Vuch, you can dress from head to toe.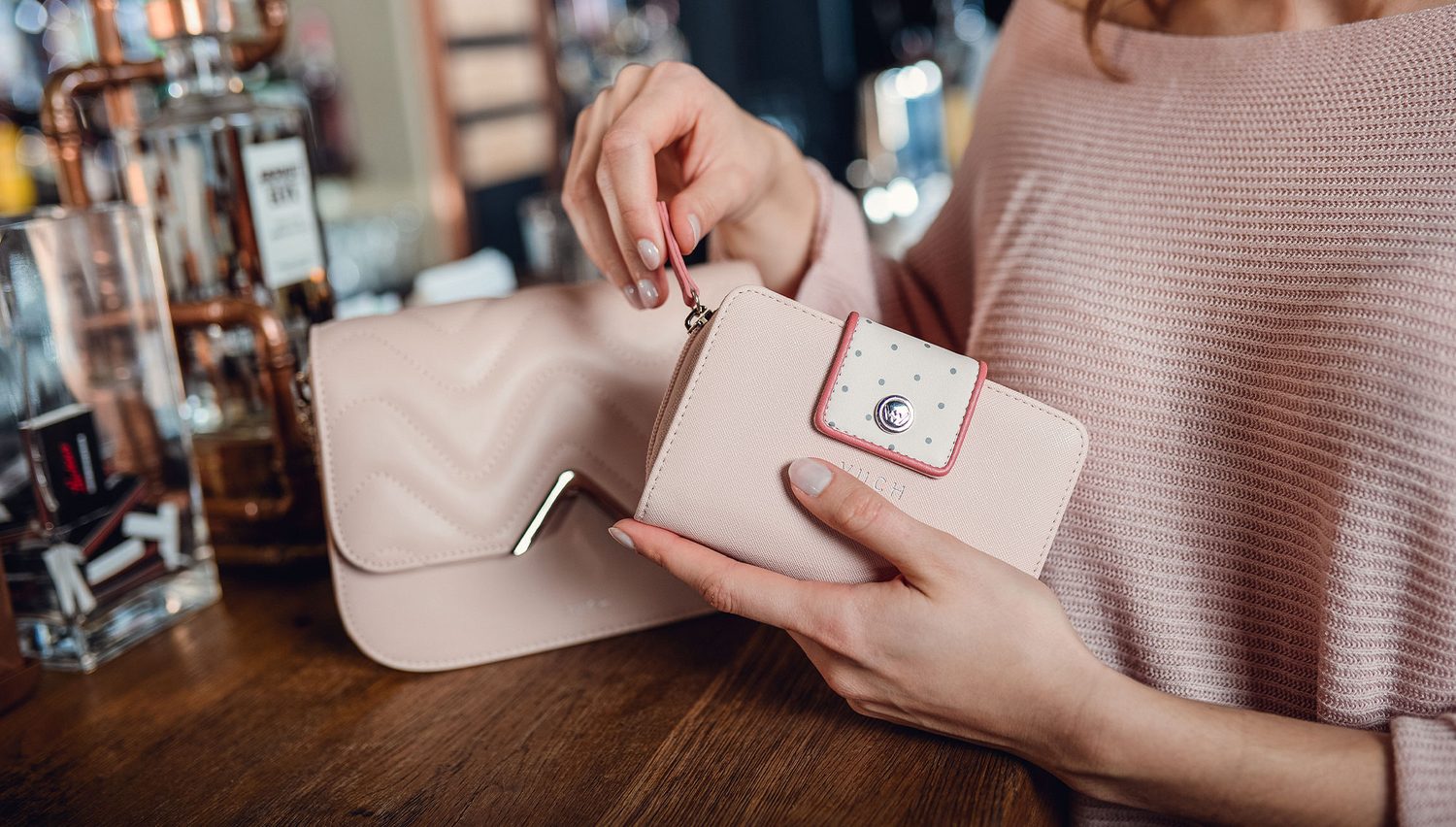 Priporočeni članki